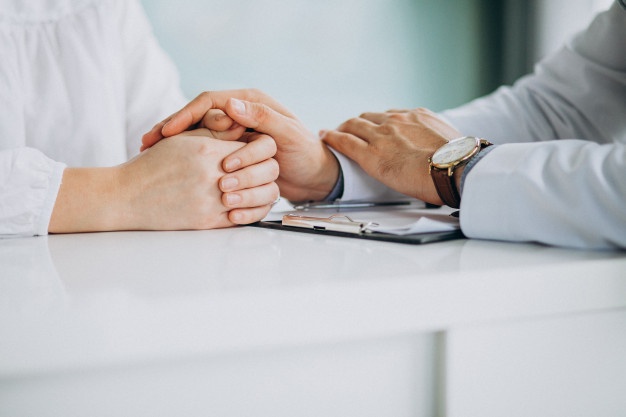 Who is a caregiver?
You´re a caregiver if you give basic care to a person who has a chronic medical condition. A chronic condition is an illness that lasts for a long period of time or doesn´t go away. Some examples of chronic conditions are cancer, stroke, multiple sclerosis, dementia, diabetes and Alzheimer´s disease.
If you´re a caregiver, you may be doing the following things for another person:
• Lifting
• Turning him or her in bed
• Bathing
• Dressing
• Feeding
• Cooking
• Shopping
• Running errands
• Giving medicine
• Keeping him or her company
• Providing emotional support
Why is caregiving so hard?
The person you´re caring for may not know you anymore. He or she may be too ill to talk or follow simple plans. This may make it hard for you to think of that person in the same way that you did before he or she became ill. This may be especially true if the person you´re caring for suffers from dementia.
The person you´re caring for may also have behavior problems, like yelling, hitting or wandering away from home. This behavior may make you feel angry and frustrated.
How can I tell if care giving is putting too much stress on me?
Common signs of caregiver stress include the following:
• Feeling sad or moody
• Crying more often than you used to
• Having low energy level
• Feeling like you don´t have any time to yourself
• Having trouble sleeping, or not wanting to get out of bed in the morning
• Having trouble eating, or eating too much
• Seeing friends or relatives less often than you used to
• Losing interest in your hobbies or the things you used to do with friends or family
• Feeling angry at the person you are caring for or at other people or situations
In addition, you may not get any thanks from the person you are caring for. This may add to your feelings of stress and frustration.
What should I do if I´m feeling overwhelmed and stressed?
These feelings are not wrong or strange. Caregiving can be very stressful. Because being a caregiver is so hard, some doctors think of caregivers as "hidden patients." If you don´t take care of yourself and stay well, you won´t be able to help anyone else.
Talk with your family doctor about your feelings. Stay in touch with your friends and family members. Ask them for help in giving care. Asking for help doesn´t make you a failure.
Look for help in your community. You may start by asking your church or synagogue if they have services or volunteers who can help you. You can also ask for help from support organizations.